Testimonials
Success Stories From Real People Like You!
Julie M., Omaha, Ne wrote:
"I had 'neck rigidity', stiffness and pain. I had been to 5 different doctors and therapists before coming to PRI Vision. My posture, balance and muscle tension are much better since starting my therapy…..I think other people would benefit from seeing Dr. Wise and Ron Hruska at PRI Vision. I have already referred a friend to their clinic."
Alex H., Lincoln, Ne wrote:
"I had shoulder pain for about a month before going to PRI Vision. I didn't know what to expect. I never thought my shoulder pain would be solved by wearing glasses, but the glasses worked! They met all my expectations and the overall experience was good and turned out very well."
Bobbi H., St. Louis Park, MN wrote:
"I had seen 2 doctors, 3 physical therapists, and 3 PRI therapists along with one other eye doctor and a dentist for a splint, before I found Ron and Dr. Heidi. After 3 visits my symptoms were a lot better!….Ron and Dr. Heidi are the best and I knew if anyone could help me it would be them." (See my letter to PRI Vision)
Shelly W., St. Paul, MN wrote:
"I had been in physical therapy for my right hip since November of 2010. I was hoping Dr. Wise and Ron Hruska would be able to help me with my visual mid-line shift problem…. My results were fabulous and beyond expectations!….This has been the best experience as far as several doctors working together on several different issues at once and making EVERY aspect of posture, vision and dental work together."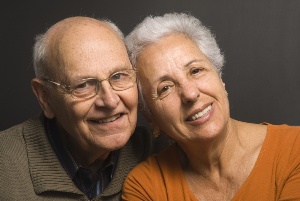 Lori R., Gretna, NE wrote:
" I had been in physical therapy for 18 years prior to my appointment with Dr. Wise. I had knee pain that moved to my lower right back that caused left hip pain and weakness…I felt that correcting my visual perception was my last chance to get my body to work in a balanced way so I could live pain free. Those expectations were met at PRI Vision…I'm not totally sure how it worked, but it has!!"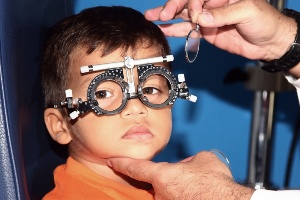 Taffy B., Dellwood, MN wrote:
"An enormous amount of my time and energy has been required over the last seven years, with seven surgeries, and endless medical appointments….you two (Dr. Heidi and Ron Hruska) are inspiring and exciting with your cutting edge program. You are creating the future of medicine."
Jan V., Crookston, MN wrote:
"I had been in physical therapy for 2 years before my appointment with Dr. Wise and Ron. I had chronic pain in my left thigh…I was hoping they could alleviate the pain so I could sleep and walk better. My expectations were met most definitely! The PRI Vision clinic was a long way from where I live. I was in hopes that they would help me out. A doctor suggested a spinal injection for the pain. I didn't feel comfortable with that idea. Dr. Wise prescribed training glasses for me and after two trips to Lincoln and wearing the training glasses, the pain had disappeared! I am glad I made the two trips to Lincoln. I feel that Ron Hruska and Dr. Heidi Wise prescribed the correct lenses and exercise program for me."
Richard R., Lincoln, NE wrote:
"I have been in physical therapy for 4 years before my appointment with Dr. Heidi and Ron…..i have back pain and left leg problems. I expected to get glasses that would help with my physical therapy program and they met those expectations."
Alexa O. from Auburn, NE wrote:
Before I was seen at PRI Vision I suffered from stiffness in my neck and shoulders, headaches, and trouble with focusing on schoolwork. In addition, I found it hard to run without pain. After just 3 visits with Dr. Heidi and Ron Hruska, the symptoms got better! I suffered from fewer headaches, the stiffness in my neck and shoulders was gone, and running felt good again. Also, my vision got better. I think others would benefit from PRI Vision treatments because of how my vision got better and how much better my body feels. I would definitely recommend PRI Vision to others.
Coleen G. from Lincoln, NE wrote:
Our daughter, Samantha, always has been an extremely active child.  While she could sit for hours and listen to book being read to her, she struggled to sit and do her homework, writing and adding numbers was especially challenging.  In third grade she was diagnosed with needing Vision Therapy.  She went through a vision training program conducted at our Optometrist's office and graduated.  In the following years, we started noticing new learning issues.  Vision retesting showed the original problem had not returned and there no additional visual issues were identified.  We continued to deal with the academic challenges, and figured we had to learn to work around these deficiencies.
By 8th grade, Samantha was a dual athlete and started experiencing physical issues.  A visit to the Hruska Clinic Restorative Physical Therapy Services revealed several physical issues.  Therapists worked with Samantha and improvements were made, but Samantha still couldn't quite reach 100% and was still struggling with studying and paying attention in school.  Samantha was referred to PRI Vision where tests indicated the presence of additional visual issues, including  visual perceptual issues, which impacted her performance in school as well as sports.
Over the next eight months, Dr. Wise and her vision therapist Stacy worked with Samantha on different visual activities to help improve her visual skills, including her visual perceptual issues, and the experience changed her life,  she no longer has any visual issues!  Samantha completed this past school year as an honor-roll student, played varsity sports and earned academic All-American honors!
We forever will be grateful to the PRI Vision Staff!